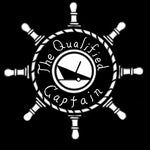 x

The Qualified Captain Bundle
We've been working with The Qualified Captain since day one at JackRabbit.
Why? Because that sh*t's funny.
But also because, just like how fish was made for chips, JackRabbits were made for the boat life. We're the "tender for your tender," because our micro ebike can fit easily anywhere on your boat, and then makes the perfect way to explore on land when at dock.
We worked with the very solid dudes at TQC to create this limited edition "The Qualified Captain x JackRabbit" bundle for all you captains out there (and for all you wanna be captains too).
This bundle includes a custom hand-drawn nautical TQC design by the super talented JJ Designs on a black JackRabbit, a travel bag accessory and some TQC merch (aka stickers and koozies).
We hope you love it!
And please, for the love of god, put your prop down, practice your knots and do not go swimming with your JackRabbit.

Try the original micro ebike today.

Small, but mighty useful, ultra portable and mega fun.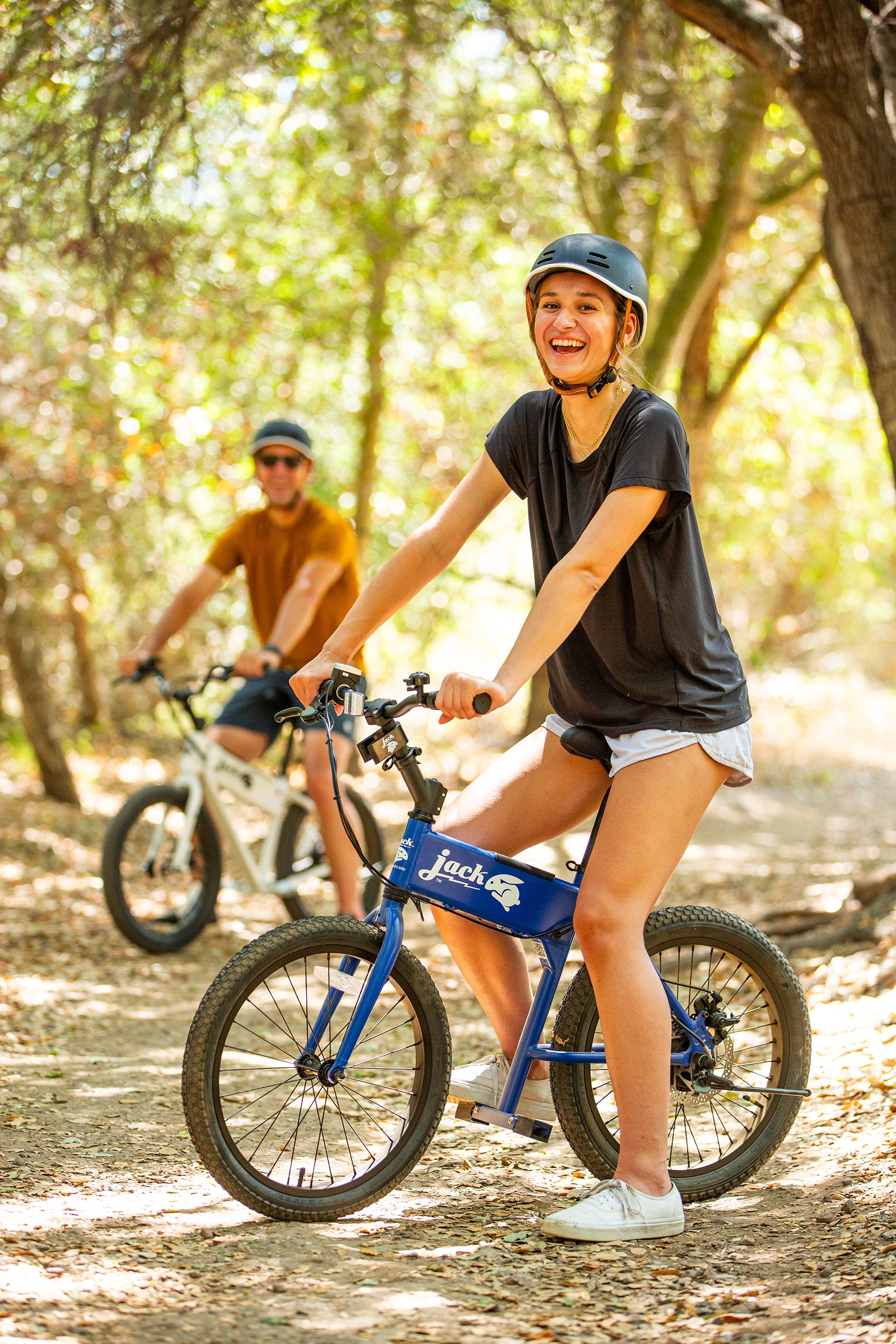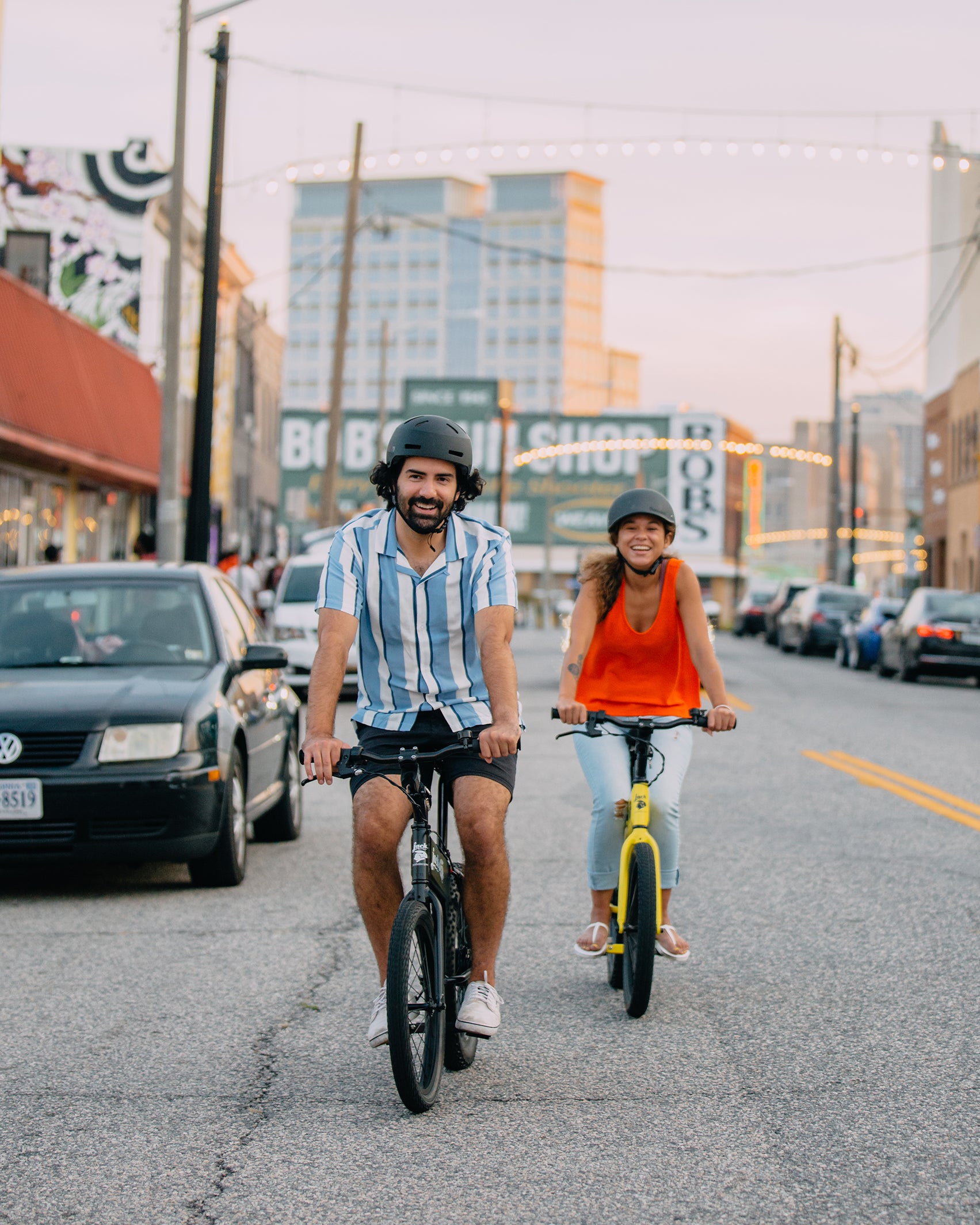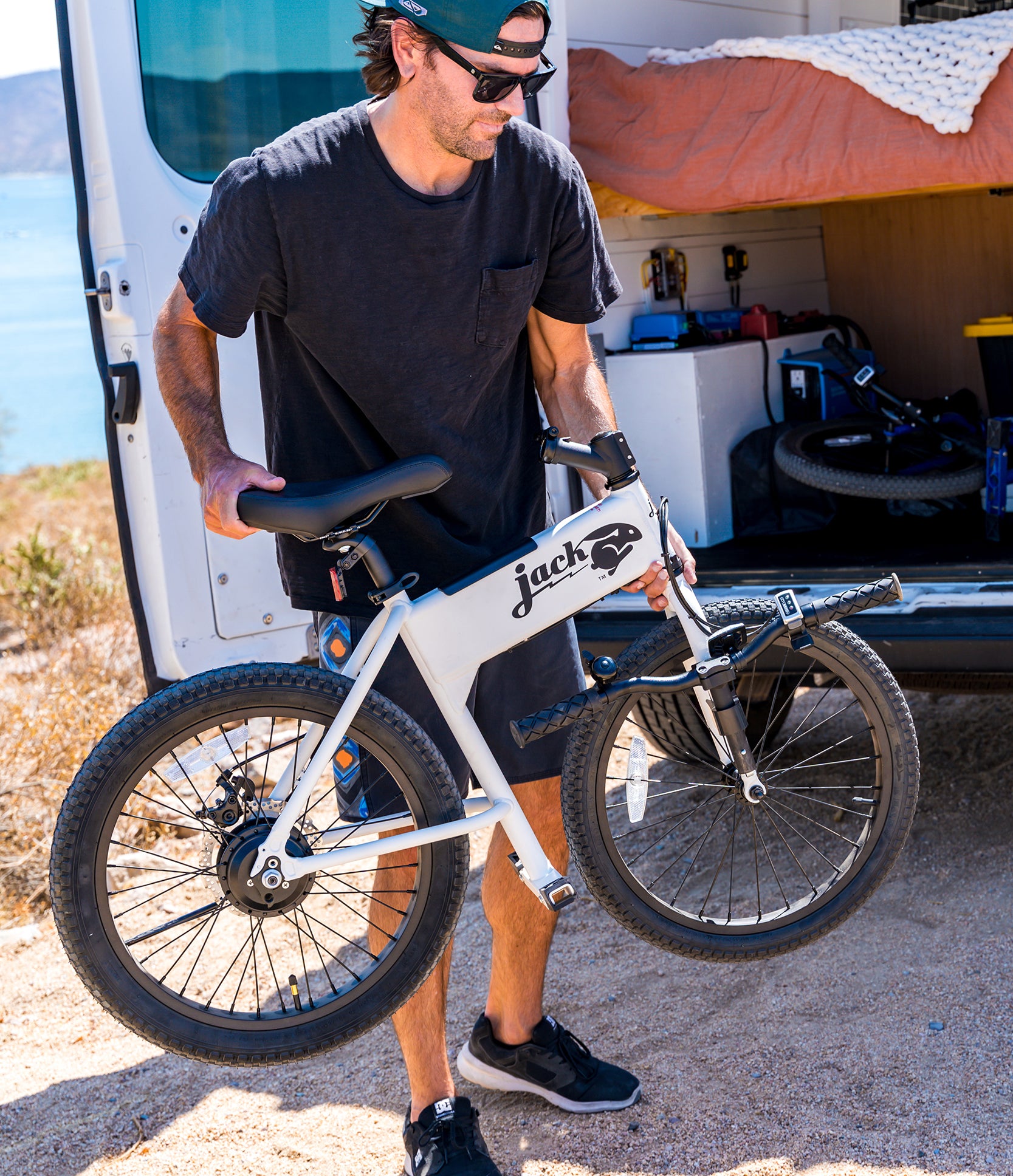 Double your range for double the fun.
Get an extra swappable battery to instantly double your range up to 20+ miles!*
Light enough to strap to your seat or throw in a bag. Compact enough to carry-on a plane and fly with your JackRabbit. And, compliant to UL2271 & UL2272.
*Dependent on total weight, road and weather conditions
Get an extra battery
Tech
Highlights
Motor
300 Watt rear hub brushless electric motor
Battery
Li-Ion 36V 4.2Ah 151.2Wh
Battery Safety
Passed CPSC 16 CFR Part 1512, UL 2271 & UL 2272
Power
Single on/off button operated on throttle
Throttle
Thumb-activated variable speed control
Battery Level
3 LED power level on throttle
Battery Access
Removable, secured via barrel-key lock under frame
Charger
71W 10-240V, US plug, 1.7 A 41V output
Charging
Charge through frame or remove battery to charge
Dimensions
Ride Mode: 48" long x 21" wide x 39" high | Folded: 45" x 7" x 30"
WATER RESISTANCE
IPX4 resistant to rain and water splashes. Non submersible
FRAME
Monocoque 6061-T6 aluminum alloy
SEATPOST
7" adjustable range, replaceable 27.2mm diameter
REAR TIRE
20" x 1.95" all-terrain tire, 65 psi
FRONT TIRE
20" x 2.5" all-terrain tire, 65 psi
TIRE TUBE
Standard 20" x 1.5-2.5" inner tube
MIN TURN RADIUS
33" (84 cm) - capable of 180 degree turns in narrow hallways
MAX INCLINE
12% grade - or steeper with human-powered kick-stride assist with throttle
Brake
Mechanical rear disc caliper with 180 mm rotor
HEIGHTS SUPPORTED
4'10" to 6'2"
WEIGHT SUPPORTED
Up to 240 pounds (109 kg)