Experience the all-new JackRabbit XG

Take it to the track, trail or make the everyday an adventure.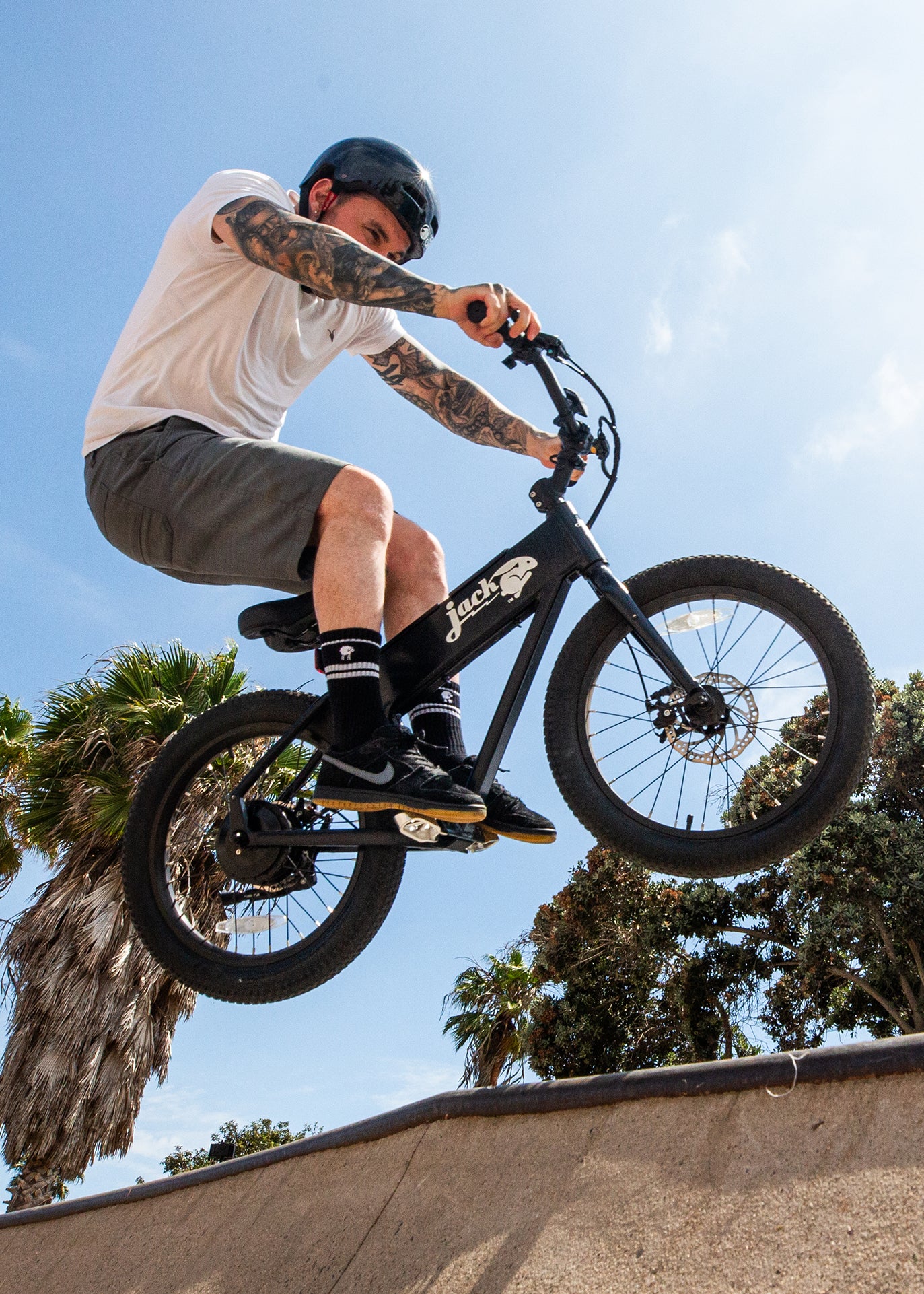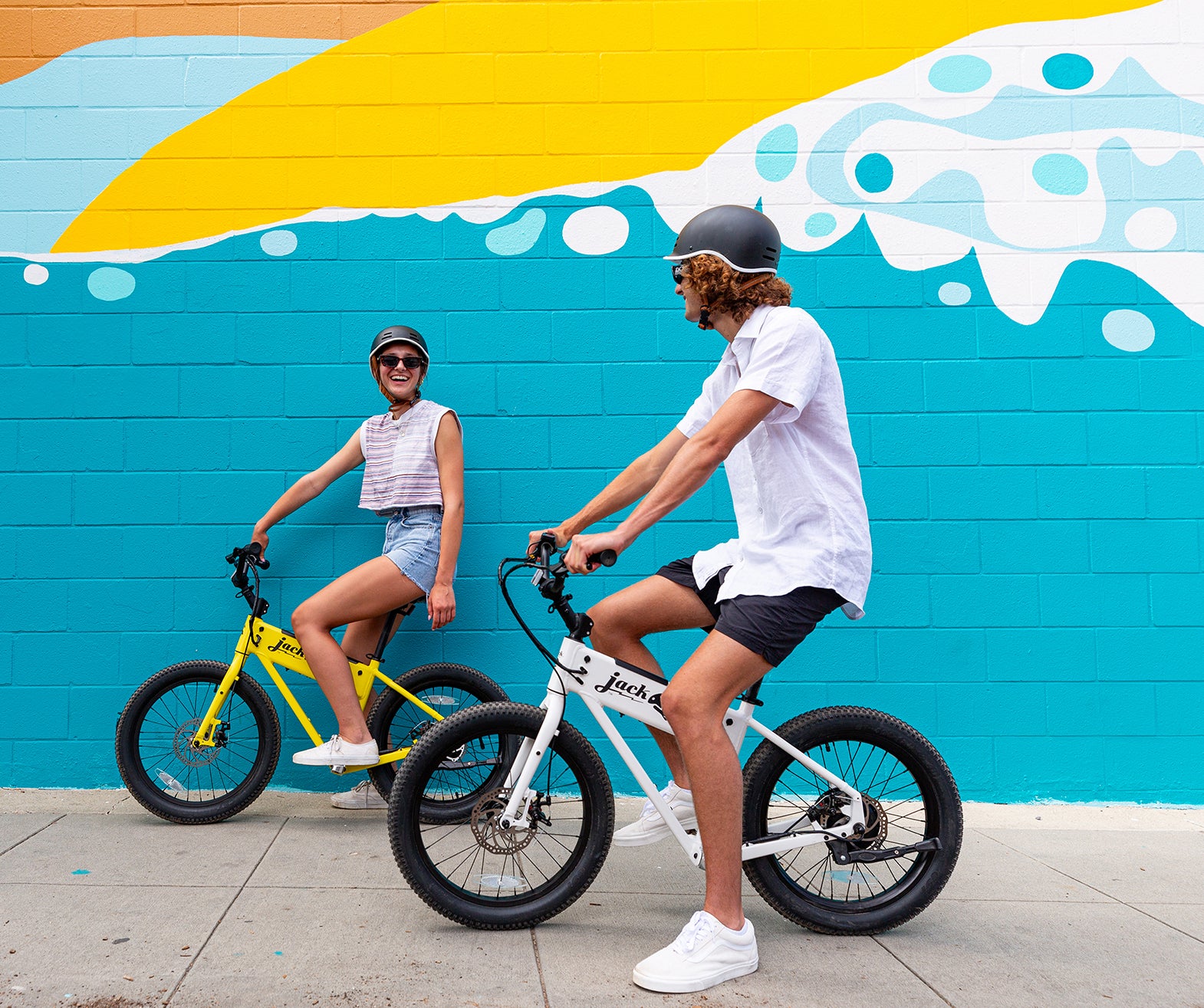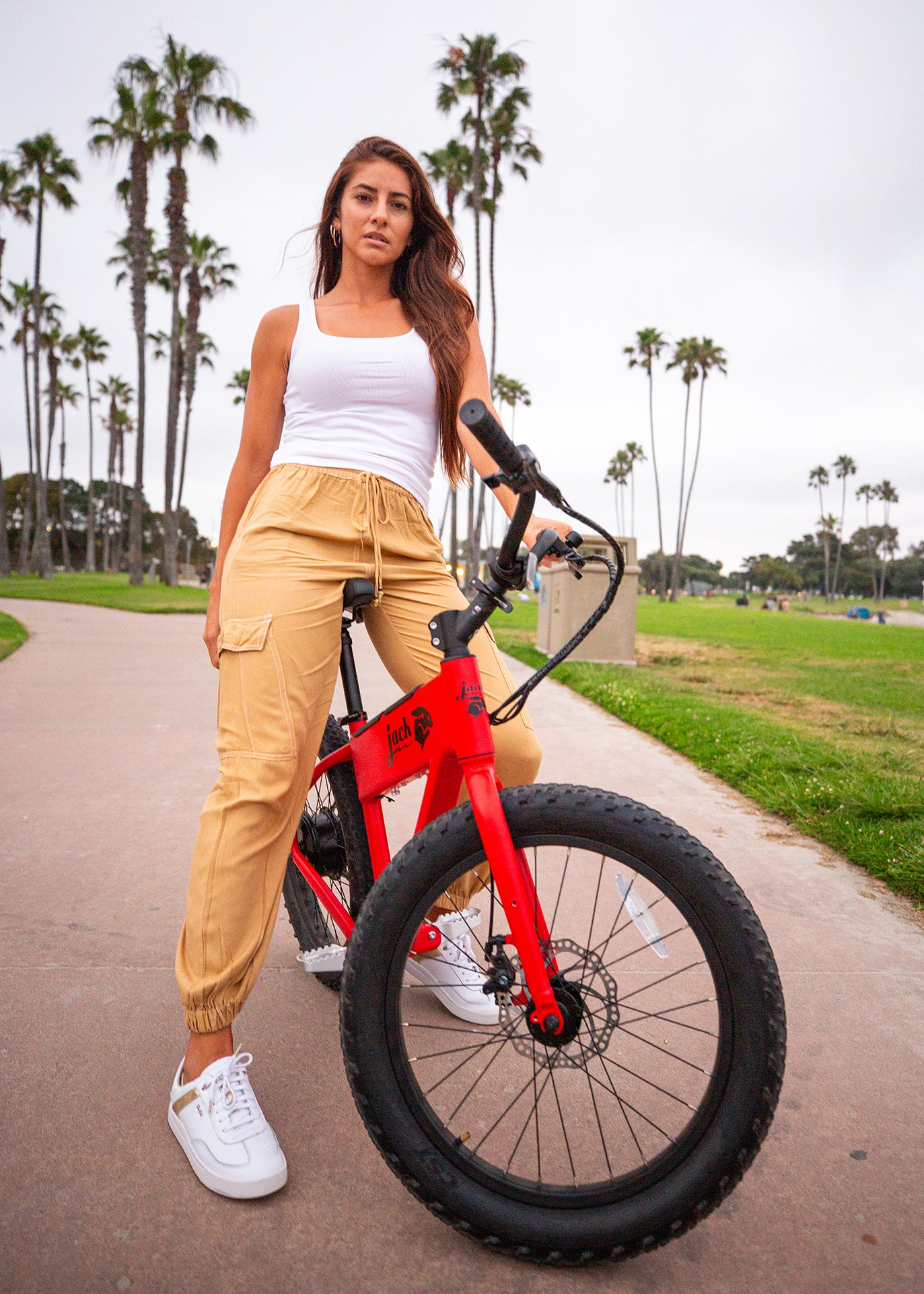 Double your range for double the fun.
Get 2x extra swappable batteries to instantly double your range up to 40+ miles!*
Light enough to strap to your seat or throw in a bag. And, compliant to UL2271 & UL2272.
*Dependent on total weight, road and weather conditions
Get an extra battery
Here's some people that know all about JackRabbit XG
view more reviews
This thing absolutely rips.

Reed Stark
Pro BMX

New Orleans, USA
As the Director of Electrify Showoff, I was looking for an ebike to travel with from event to event, and as soon as I found the XG I was sold! It's easy to travel with and even more awesome to ride!

Neil Tjin
Director of Electrify Showoff

Los Angeles, USA
Living in a mountainous area, the XG delivers the excitement factor every time. From pavement to dirt, this has been the perfect ride to grab and go!

Jose V.

Salt Lake City, USA
Tech
Highlights
Motor
500 watt rear hub brushless electric motor
Battery
Dual Li-Ion 36V 4.2Ah 151.2Wh (8.4Ah 302.4 Wh total)
Battery Safety
Tested & compliant with UL2271 & UL2272
Bike Safety
CPSC (CFR - Title 16 - Part 1512)
Display
Multi-function backlit, speedometer & odometer
Power Assist Modes
ECO, MID & HIGH
Battery Level
5 level power indicator
Power
Single on/off button
Throttle
Thumb-activated variable speed control
Lights
Standard front and rear lights via light plug ports
FOOT PEGS
Forged aluminum polished silver moto-style
Charger
110-240V input, 42V 3A output
Charging
Charge through frame or remove battery to charge
Dimensions
Ride Mode: 53" long x 24" wide x 38" high | Folded: 50" x 7" x 31"
WATER RESISTANCE
IPX4 resistant to rain and water splashes. Non-submersible
FRAME
Monocoque 6061-T6 aluminum alloy
SEATPOST
7" adjustable range, replaceable 27.2mm diameter
REAR TIRE
20" x 2.6" all-terrain tire, 65 psi
FRONT TIRE
20" x 2.6" all-terrain tire, standard quick release, 65 psi
TIRE TUBE
Standard 20" x 2.2-2.5" inner tube
MIN TURN RADIUS
41" (100 mm) - capable of 180 degree turns in narrow hallways
MAX INCLINE
12% grade - or steeper with human-powered kick-stride assist with throttle
Brake
Mechanical front & rear disc calipers with 160 mm rotors
HEIGHTS SUPPORTED
4'9" to 6'6"
WEIGHT SUPPORTED
Up to 275 pounds (125 kg)